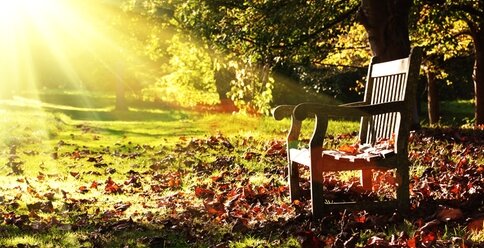 What if you were told that you could visit with the most powerful person in the world.  A person who could make things happen.  Someone who was willing and able to bring your child to a place of fulfillment and peace in life.  Would you take advantage of that opportunity to talk with this person about your child?
We have access to the throne room of the King of the universe.  He is sovereign, yet chooses to use Wemmicks as the means by which He changes the world, one Wemmick at a time.  He is ready and willing to hear us when we come into His presence.  He is all powerful.  And He desires to fulfill His plans for each one of our children.
Why do we not go to Him more often on their behalf?
Back when my children were very little, I heard an older woman share how she paced the floor and prayed for an hour every morning for her children.  She did this for many years while her precious loved ones were growing up under her roof.
They are all now married, with families of their own.  Each one serves the Lord wholeheartedly in their sphere of influence, and some have Providentially been given large spheres!
Did her investment of time make a difference in the lives of her children?  You better believe it.  There isn't a Wemmick alive who can know the ripple effect of those prayers for the future of this world and on into eternity.
Spiritual Warfare
You love your children more than life.  You are in a war for their very souls.  Prayer is the weapon that gives us hope of winning.  God promises to be moved to action through our prayers.
Why did He "set it up" that way?  I don't know…but He did, and we must take advantage of this plan of His!  It takes faith to invest time each day fighting battles on behalf of our children.  Faith pleases God.  Your children will be the beneficiaries of this faith.
I like to use prayer guides to help me stay focused.  We need to be praying daily for their conversion first of all.  I even pray for my older children who I believe are saved, but because we Wemmicks can't see hearts, I continue to pray for this anyway.  I will never stop praying that my children, grand-children, great grand-children, etc. are ALL saved for eternity.  We also need to be praying for their daily welfare.
And then, what about those children who struggle more than the rest?  Like it or not, there are some children who will require more prayer than others.  I will close with a great "battle-cry" type of prayer for those who are spiritually in bondage:
Related posts: