Guest Post by Jami Leigh
Last summer I ended up at the doctor with chest pains and heart palpitations. Several doctor appointments and tests with the cardiologist confirmed what I had started suspecting over time: my pain and problems were being caused by anxiety.
I had let my fear and anxiety about what the pains might have meant take over. I had placed my trust in worldly things and had a fear of what the future held. It wasn't until I started memorizing God's Word and his promises that I started letting this fear and anxiety go.
I began to learn the importance of memorizing Scripture. And now, more than a year later, I am still learning this lesson and trying to be obedient to God's call to memorize Scripture.
God Commands Us to Memorize His Word
God calls us to study and know His Word. We are commanded to be prepared to share the Good News and the reason for the hope that is within us!
But in your hearts honor Christ the Lord as holy, always being prepared to make a defense to anyone who asks you for a reason for the hope that is in you; yet do it with gentleness and respect.~ 1 Peter 3:15
We are responsible to know God's Word and be prepared to present it to others. Scripture should saturate our hearts and minds with thankfulness and joy.
Let the word of Christ dwell in you richly, teaching and admonishing one another in all wisdom, singing psalms and hymns and spiritual songs, with thankfulness in your hearts to God. ~ Colossians 3:16
Scripture often talks about hiding His Word in our hearts, hanging it around our neck, and filling our hearts and minds with His Word. And yet, I so often struggle to do this. I fail to be obedient to His calling.
Memorizing Scripture is Vital to a Believer's Life
Pastor and Bible teacher, John MacArthur shares,
Repetition expands our capability of recall. Recovering spiritual truth demands repetition and use. The more you hear, think through, and apply spiritual truth the more it begins to dominate your thinking. Eventually you will react involuntarily in the proper spiritual manner to any situation because a particular spiritual principle has become so much a part of you. 
When we memorize scripture, our hearts, minds and character start forming to Biblical standards and ways of thinking. If man is inclined to sin and to think evil thoughts, then we need God's help to overcome this. Memorizing God's word transforms our thinking and helps us to align to Biblical standards.
When we memorize Scripture, we store it in our hearts to recall at a moment's notice.  When God's word is written on our heart, we always carry it with us.
MacArthur then goes on to say,

God has designed our physical structure to accommodate our spiritual needs. We have a marvelous capacity for memory. Scriptures is full of reports of how God's prophets were called to tell His people to remember…The more they come to the front of your mind, the more you will find your spiritual responses becoming involuntary because you have become so dominated by the truth of God.
Applying This to Your Life
God has convicted me of this many times in my life.  I have been undisciplined when it comes to memorizing God's Word, and I have also seen great blessing when I take the time to memorize his Word.
I've tried a couple ways to memorize Scripture, and I have found that printing out Scripture is the best way to help me do this and stay consistent.
When I was having a hard time dealing with my anxiety, I realized that I wasn't relying on God's sovereignty and His promises. So I began memorizing scripture on anxiety, and it helped me so much to release my sinful anxiety and focus on trusting the Lord!
I then moved on to memorize God's word on being a Biblical women, Proverbs 31, the Roman's Road to salvation and more!  I created cute laminated cards for myself and had some friends ask for them as well. So I decided to sell them to be able to share them with other people.
I am currently working on memorizing Scripture on Biblical Womanhood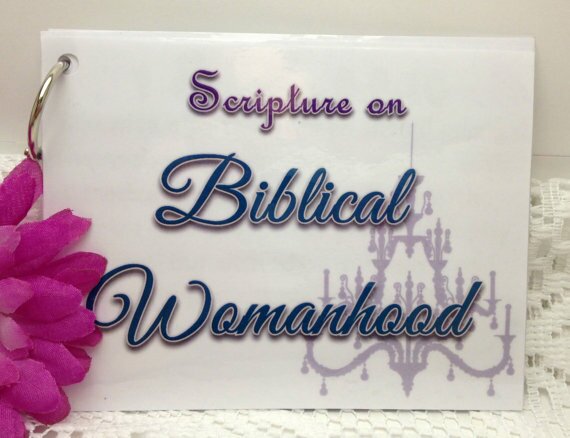 I also have some on Anxiety, Proverbs 31, the Roman's Road to Salvation and more to come in the future.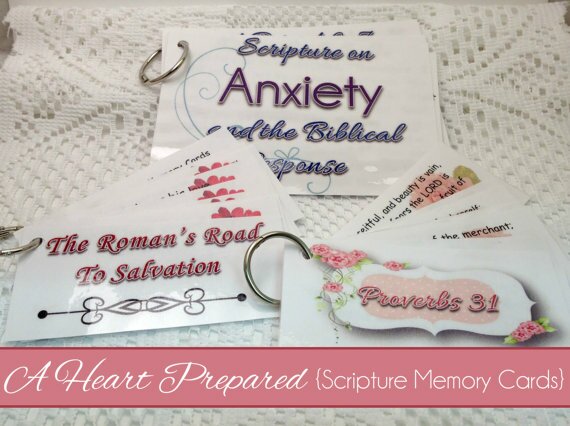 I also created some free background pictures for your computer to help you spruce up your computer screen and memorize some scripture at the same time!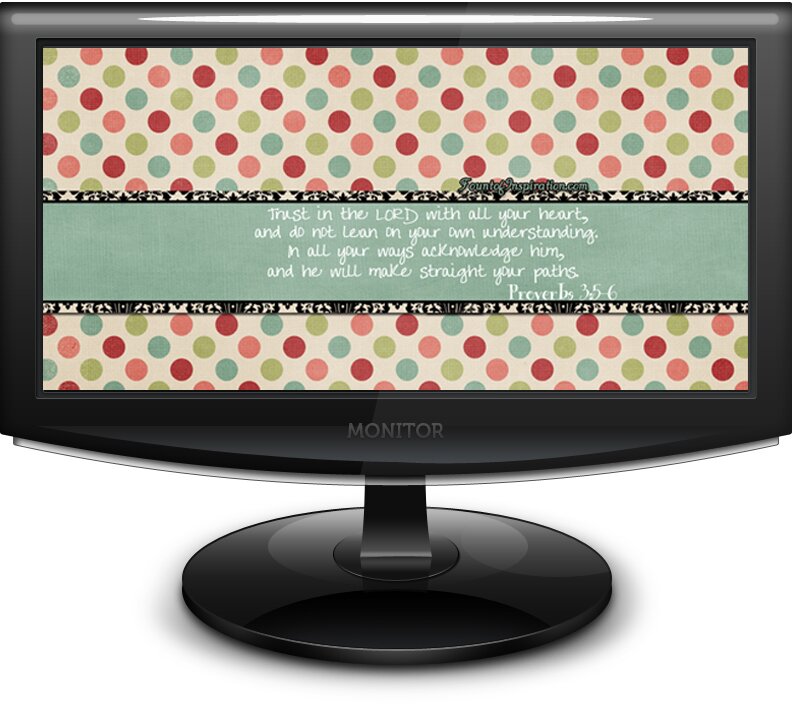 However you decide to memorize Scripture, with laminated cards, on your computer background, handwritten cards, a phone app or any other way that helps you, the important thing to remember is that it is all for God's Glory.
He commands us to store His Word in our hearts and our minds. We are obedient to Him when we memorize His Scripture and help prepare our hearts and minds to share the Good News, the joy we have, and can help us with the sins we struggle with (such as anxiety!)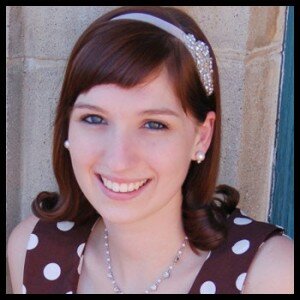 Jami is passionate about Biblical homemaking and striving to be a woman of God. Jami and her loving husband Jason, have been married for 3 years and are preparing to welcome twin bundles of joy into their home later this year. She has a heart for hospitality and making her home an inviting place that reflects Christ. She blogs about this passion at Young Wife's Guide. She is also passionate about blog and eBook design, she designs at Fount of Inspiration.
Enter to win TWO Scripture memory card sets!
(Please note: if you are viewing this in an e-mail, you will need to click through to the blog to participate.  In addition, this giveaway is open to participants within the US only.)
a Rafflecopter giveaway

Related posts: